AJ Access Platforms Appoints Sales Director
In a move that highlights its continued expansion, AJ Access Platforms has appointed Richard Onslow as Sales Director.
Richard, who was previously UK Sales Manager for five years with the company, has 19 years' experience in the powered access industry.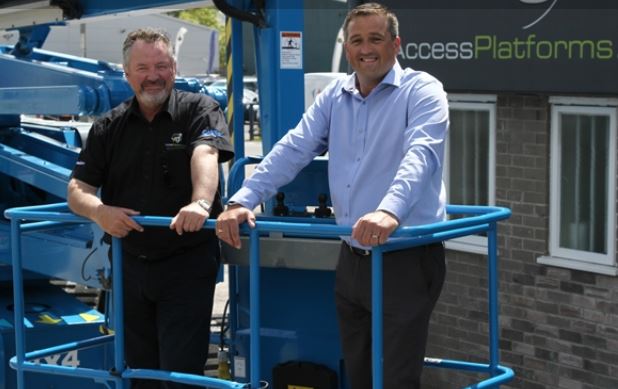 Operating from Caldicot in South Wales, AJ Access Platforms sells new and used powered access machines throughout the world and also provides service and maintenance, as well as industry training.
Richard said: "I am taking up my new position at a time of exciting growth for the company. We have made substantial investments in stock and are now carrying 50% more machines than ever before to meet an increasing demand, particularly for used machines."
"Our lead times for used machine deliveries in the UK are industry leading at an average of three to four weeks, and we are working with various manufacturers to provide faster delivery on new machines by having them in stock," he added.
AJ Access Platforms Managing Director Tony Mort said he was delighted to welcome Richard to the AJ Board. He added: "It is an exciting time in the company's development and we look forward to the contribution Richard can bring to us during a period of expansion, both in terms of existing used and new product lines. We are focused on giving our customers a better and improving service, both in terms of quality and delivery times. We would like to thank our many loyal customers who have remained with us throughout our 25 years of being in business."